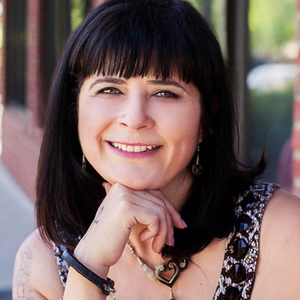 Card Readings, Mentoring, Spirit Medicine & Ceremonies
Card Reading: 22 Years
Animal Totem Discovery: 4 Years
Home and Land Clearings: 10 Years
Spellcasting: 22 Years
Spirit Medicine: 4 years
Certifications & Initiations
2004 – First Degree Initiation (Wyvern Moon Tradition, Coven of the South fire Dragon)
2005 – Second Degree Initiation (Wyvern Moon Tradition, Coven of the South fire Dragon)
2006 – Third Degree Initiation (Wyvern Moon Tradition, Coven of the South fire Dragon)
2007 – High Priestess, Coven of the Blue Moon Dragon, Wyvern Moon Tradition
2015 – Haitian Voudou initiation (Kanzo Ceremony)
2019 – Healer's Guide to the World – Otter Dance School of Earth Medicine
2019 – Shamanic Initiation with Otter Dance School of Earth Medicine
2019 – Certified Otter Dance Earth Medicine Practitioner
2020 – High Priestess & Founder, Coven of the Wyld Moon, The Wyld Path Tradition
2021 – Animist Psychology with Daniel Foor
Why I do this work & my goal in working with clients
I love helping others to find their unique spiritual path, find balance and reach their fullest potential!
Booking and more information:
Personal Experience and Bio
Raven, The Wyld Witch (Lady Raven, White Thunder Bear), has spent most of her life searching and discovering many avenues that lead to true spirituality! She approaches her practice with the belief that there are many different paths and that no two journeys are the same. After studying elements of paganism, shamanism, vodun, Judaism, Christianity, Candomblé, and Stregheria, she has learned that the path to the divine is as unique as each one of us.  Raven has been a Witch for over 20 years, a spiritual herbalist for more than 15 years, and a High Priestess for more than 10.
Raven's study of Shamanism has led her to a deeper understanding of how our energy is interconnected with everything around us and that we receive guidance from our animal totems, spirit guides, and ancestors.  In this path, Raven has learned to work with personal energy in a new way, to help her clients remove unhealthy cords, complete ancestor-clearing ceremonies, remove attachments and negative constructs, and Soul Retrieval. Raven works to help her clients connect with their spirit guardians so they can aid the client's inner growth and healing!
"I have helped many find their own path into their own personal spiritual path and personal healing.  I have used my gifts of empathy and mediumship to guide those that are truly interested in discovering their own best selves." — The Wyld Witch
Raven Offers the following Reading Types:
Tarot Readings
Oracle Readings
Bone Casting
Archetype Readings
Past Live Patterns
Raven Offers the following Spirit Medicine Services
Energy Balancing & Clearing
Cord Removals
Ancestor Clearing
Soul Retrieval
Raven Offers the following Clergy Services
Hand-fasting & Hand-Parting
Wiccaning
Celebration of Life
Funerary Services
Raven Offers the following classes and Mentoring
Wyld Academy Classes
One-on-one Mentoring
Animal Totem Discovery
The following other services are also available
House & Land Clearings
Spellcasting
Curse Removal
Psychopomp Work