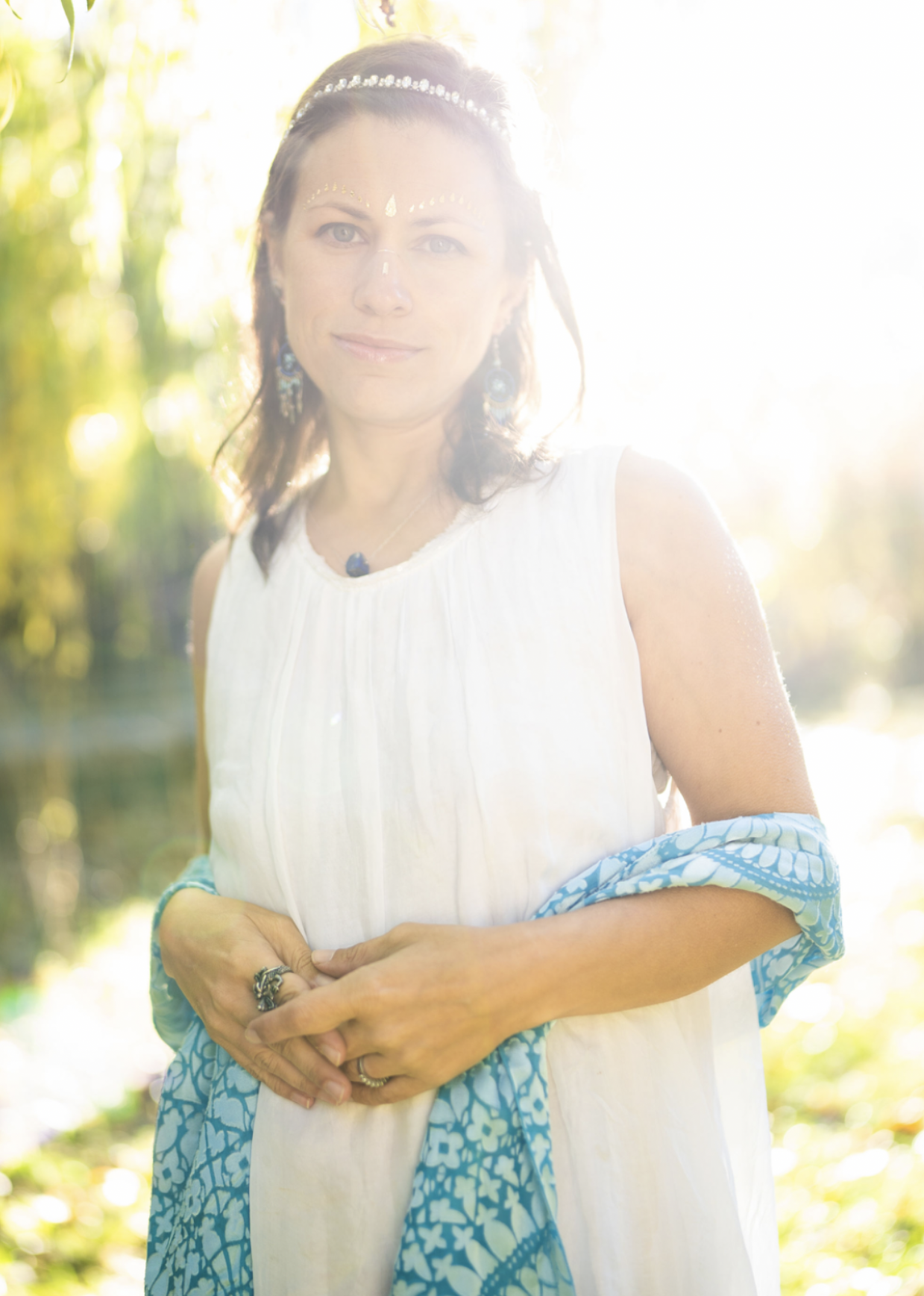 Reiki Healing, Sound Therapy, Raindrop and Oil Therapy
Reiki Healing: 3 years
Sound Healing: 2 years
Raindrop Therapy:7 years
Oil Therapy: 5 years
High Priestess: 2 years
Certifications & Initiations
Reiki Master, August 2022, by Barbara Denny

Raindrop Technique, Spring 2016, from Denise Orzeck

High Priestess for spiritual healing, guidance, and ceremony July 2021, from Marin Bach-Antonson

Sacred Scent Priestess, Current, Diana Dubrow
Why I do this work & my goal in working with clients
To help & support clients in self-care, rejuvenation, and healing. My goal is to bring the art of holistic care into our modern-day society and to empower people with support and guidance in these healing practices. The more people feel cared for and supported, the better the world seems to be.
Booking and more information:
Personal Experience and Bio
I am Sarah Rose, holistic herbalist, sound healer, Reiki Master, and High Priestess of the Rose Lineage. What does this mean? I have been trained and educated in religion, spirituality, ceremony, ceremonial anointing practices, The Creator's Word, and holistic living. I can also provide ceremonies such as anointing, women's healing circles, and more. I help you to take the uncorrupted word of The Creator, your health, and your life into action. 
I love helping others connect to their inner selves to rejuvenate, heal, find peace, and reconnect with self-care. I am passionate about bringing ancient healing practices back to mainstream living, connecting with others, and guiding them in their spiritual path. I've always played and worked with herbs and oils my whole life, and in 2010 decided to help others with their healing and spirituality journey. 
I am here to help you on your journey to heal, empower, and guide you back to the way The Divine Creator intended for you to live. If you study medicine, you will learn that what The Divine has provided us is the most powerful and complex healing system in the world and universe, more so than any human can imagine creating. Plant medicine and energetic healing are spoken of in biblical texts and are even supported by Yahweh and Yeshua. I use plant medicine, plant, and stone energy, the energy of holy words such as prayers and blessings, color therapy, sound therapy, energetic reiki healing, ceremony, community, and ritual. I have studied and participated in spiritual ceremonies, which were beautiful, peaceful, and extremely powerful. I hope you can join me, and I hope you can receive the powerful healing of The Divine so you can have a successful, joyful, satisfied, healthy, and fulfilled life.
Reiki can help you focus more, release blocked and suppressed emotions, promotes restful sleep, can relieve stress and anxiety, balance the chakras of the body (the energy centers located within the body), accelerates the body's natural healing ability, increase motivation and confidence and creativity to name a few! Reiki treats the whole person, including body, emotions, mind, and spirit, creating many beneficial effects, including relaxation and feelings of peace, security, and well-being.
Sound Therapy helps with meditation, reflection, clarity, calmness, peace, rejuvenation, stress, anxiety, depression, ADD, ADHD, heartbreak, grieving, chronic illness, and more! Sound healing uses sound frequencies to penetrate the central nervous system to balance the body. Sound can also penetrate deeply into the chakras to help heal or balance. It works well on its own or combined with other modalities. You can have sound Therapy for yourself, your family, or a circle of friends. Each session is 20-30 minutes long.
The Raindrop Technique® uses a sequence of nine highly body-enhancing essential oils. The essential oils are dropped like rain from a height of about 6 inches onto the spine and then lightly induced to penetrate using various hand-to-body techniques. This stimulates energy impulses and disperses the oil along the nervous system throughout the entire body. My Therapy combines, The Raindrop Technique®, Sound Therapy, and Healing Stones to support the mind, body, and soul.

Oil therapy and ceremonies have been practiced for centuries to bring more symbolism and energies to specific life events. It is a form of cleansing, healing, and maintaining physical health. The oil keeps your skin hydrated, soft, and toned. It penetrates the skin and helps lubricate, strengthen, and protect tissue, muscles, tendons, and joints. We can also add aromatherapy to the oils to enhance the relaxing experience. Music is also added to each session for vibrational benefits.